In order for Slovakia to achieve a sustainable fiscal performance, an amendment to the constitutional Fiscal Responsibility Act needs to be adopted urgently.
The ultimate objective for budgetary responsibility is to achieve sustainable public finances. The protection of long-term sustainability of the Slovak Republic in regard to compliance with the principles of transparency and public spending efficiency was also enshrined in an amendment to the Constitution of the Slovak Republic in 2020.
Even before the outbreak of the crisis, the long-term sustainability indicator has reached a high risk level and, therefore, was the worst since 2013. Due to the crisis, however, the situation has naturally deteriorated even further and Slovakia's sustainability of public finances is now the worst also within the EU.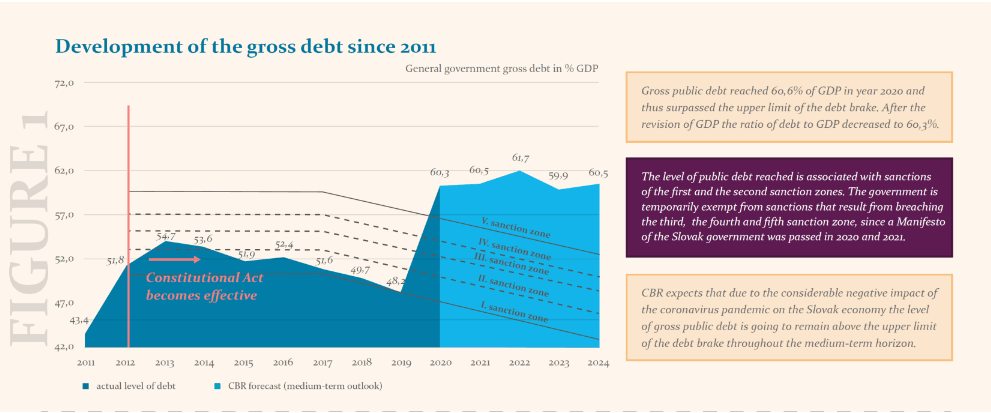 Find the whole Summary HERE.
For download